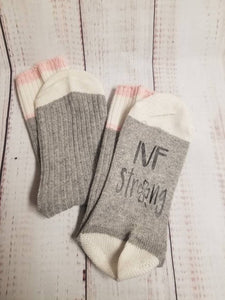 Please provide the wording you would like on the notes section of the check out process. I will email you if I have any questions about your customization
These socks provide warmth and comfort, thru your journey and transfer. Think of them as a hug, with a little bit of luck. 
We ship worldwide. Many have messaged us on Instagram and etsy after to tell us they really enjoyed having the socks.