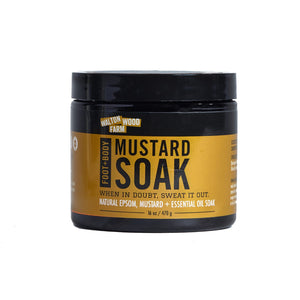 This 100% natural Epsom Salt, Mustard, and Essential Oil soak will help soothe aches, clear your senses, and relax your sore muscles. Mustard is known to stimulate the sweat glands, helping the body rid itself of toxins. Eucalyptus and Epsom salt are known to ease pain and relieve inflammation. Good for up to 6 baths or 12 foot soaks.
•Vegan-Friendly, Cruelty-Free, Gluten-Free.
•SLS, Paraben, Phthalate, and Dye-Free.