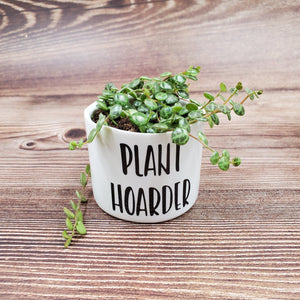 YOU CHOOSE THE SAYINGS FOR THE POTS
INCLUDE WHAT SAYINGS YOU WANT IN THE ORDER NOTES, THANK YOU.
Plants are not included unless for local pickup, then they are prices separately and chosen in store
These sure make people chuckle when they see them
 White ceramic pots with vinyl on the side.  
Funny sayings, got an idea you want on there contact me and I can make it happen.
Pots are 2.5 by 2.5 inches