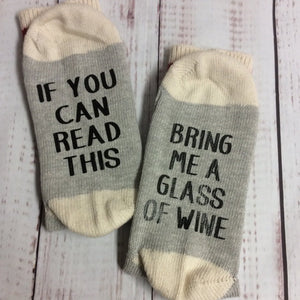 If you can read this, bring me a Glass of wine. 
Because who wouldn't want someone to bring them a glass of wine? Like really !
Great stocking stuffers and Christmas gifts, pair them with a bottle of wine for a hostess gift, or wear them yourself and be treated like the Queen you are !